Enantioselective Synthesis: Natural Products from Chiral Terpenes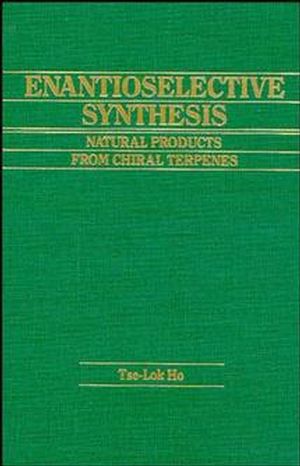 Enantioselective Synthesis: Natural Products from Chiral Terpenes
ISBN: 978-0-471-54819-5 February 1992 336 Pages
Description
In recent years the intense activities of enantioselective synthesis have been reflected in the burgeoning and ingenious applications of such natural substances as carbohydrates, -amino acids and terpenes. A comprehensive summary of terpene-based synthesis is offered, focusing on synthetic efforts using transformed chiral synthons. The author provides analysis of synthetic strategies and discusses the intricacies of reaction courses. Along with the number and variety of natural products derived from chiral terpenes, numerous flow-charts aid in clearly delineating synthetic pathways.
Citronellene, Citronellol, Linalool, and Their OxidizedDerivatives.

Limonene.

Menthone, Piperitone, Perillaldehyde and Related Compounds.

Pulegone.

Carvone.

Carenes and Thujone.

Pinenes.

Camphor and Congeners.

Other Terpenes.

References.

Index.