Encouraging The Heart DVD, Revised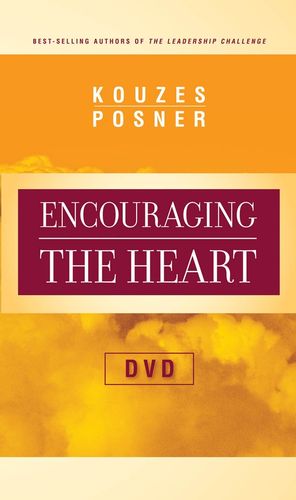 Encouraging The Heart DVD, Revised
ISBN: 978-0-787-98782-4
Nov 2006, Pfeiffer
Product not available for purchase
Description
Based on Kouzes and Posner?s groundbreaking leadership model?The Five Practices of Exemplary Leadership??Encouraging the Heart delves deep into one of the most difficult practices. While many people assume that money is a key motivator, Kouzes and Posner clearly show that personal, heart-felt appreciation is the ultimate incentive. The DVD is filled with examples of managers helping others believe in themselves, celebrate their uniqueness, and discover their own value. You?ll visit a Massachusetts-based software company, The MathWorks; Michigan-based natural gas and electric utility company, Consumers Energy; a nonprofit agency in Silicon Valley, Sunnyvale Community Services; and New Jersey-based Honeywell Commercial Aviation to see the power of encouragement in action.

The DVD runs 20 minutes.
PREFACE.
INTRODUCTION.
THE FIVE PRACTICES OF EXEMPLARY LEADERSHIP.
THE SEVEN ESSENTIALS OF ENCOURAGE THE HEART.
HOW TO USE THE DVD PRESENTATION.
HOW TO USE THIS LEADER'S GUIDE.
MATERIALS AND EQUIPMENT CHECKLIST.
SYNOPSIS OF THE CASES.
SUGGESTIONS FOR A SUCCESSFUL PRESENTATION.
PRESENTATION OUTLINE.
PRESENTATION SCRIPT.
FREQUENTLY ASKED QUESTIONS.