Energy and Problems of a Technical Society, 2nd Edition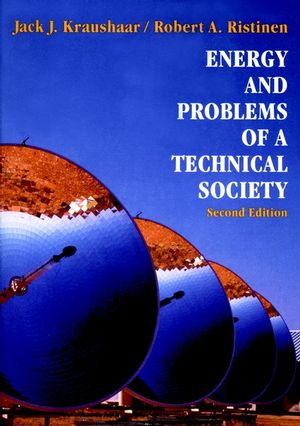 Energy and Problems of a Technical Society, 2nd Edition
ISBN: 978-0-471-57310-4 February 1993 512 Pages
Description
This text stresses a quantitative approach with enough real physics and other sciences used to put the topics on a sound basis for students who have had little mathematical or scientific background. It continues to cover the physics of energy and the environment. The goal of the text is to bring an understanding of the technological problems facing our society to the attention of students. This text carefully discusses the impact of our actions on the lifetimes of resources, offering motivation for the reader to become interested in the material.
Table of contents
Energy Fundamentals.

Energy from Fossil Fuels.

Heat Engines and Electric Power.

Nuclear Energy.

Environmental and Safety Aspects of Nuclear Energy.

The Uses of Solar Energy.

Alternative Sources of Energy.

Energy Storage.

Energy Conservation.

Plant and Food Production.

Radiation and Man.

Transportation.

Pollution of the Atmosphere.

Water--The Resource and Its Pollution.

Noise.

Nuclear Weapons.

Appendices.

Answers to Selected End-of-Chapter Problems.

Index.