Enforcing the Common Fisheries Policy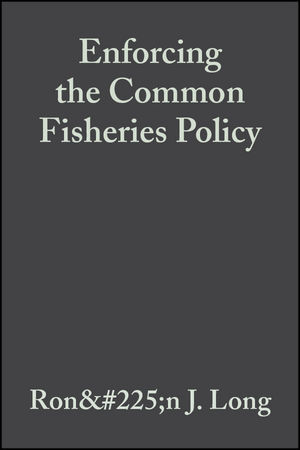 Enforcing the Common Fisheries Policy
ISBN: 978-0-470-69824-2 April 2008 Wiley-Blackwell 416 Pages
Description
The main focus of this book is a review of how the Common Fisheries Policy is enforced throughout the Community, with a discussion of its successes and failures. Topics include the various rules and policies to be enforced; the enforcement authorities in the Member States and their activities and strategies; the role of the Commission and its approach to enforcement; new developments in fisheries control; the costs of enforcement; and problem fisheries and non compliance generally.
Table of contents
List of Tables and Figures.
Preface.
Cases in the European Court of Justice.
International Agreements and Conventions.
European Community Secondary Legislation.
List of Abbreviations.
Introduction.
Chapter 1. The Content: Overview of the Common Fisheries Policy.
Chapter 2. Fishery Enforcement and the CFP.
Chapter 3. A New Approach to Enforcement - The Control Regulation.
Chapter 4. Enforcing the Community Catch Registration System.
Chapter 5. The Enforcement of Technical Conservation Measures, Structure and Market Measures.
Chapter 6. The Rôle of the European Commission and Some of the Issues Pertaining to the Use of Sanctions in the Enforcement Process.
Chapter 7. Quota Hopping: An Insoluble Enforcement Problem?.
Chapter 8. Ensuring Enforcement by Member States.
Chapter 9. Financing the Enforcement of the CFP.
Chapter 10. Enforcing Community Rules on the Use of Large-Scale Driftnets.
Chapter 11. New Developments in Fishery Law Enforcement.
Chapter 12. Conclusions.
Selected Bibliography.
Index.
Reviews
"... a most competent work, that would be a useful addition to the library of any person or organisation with an interest in the Common Fisheries Policy." - Fish and Fisheries
What's New
* the first time the issues of control and enforcement within the CFP have been addressed comprehensively
* until now most published work tended to be based on an economic analysis of the costs and benefits of control rather than the practicalities of actual enforcement
* both authors are at the hub of the Commission's enforcement activities and are uniquely placed to write authoritatively on this subject.