Enhancing Trader Performance: Proven Strategies From the Cutting Edge of Trading Psychology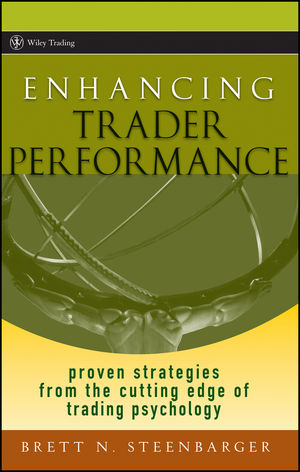 Enhancing Trader Performance: Proven Strategies From the Cutting Edge of Trading Psychology
ISBN: 978-1-118-42864-1 June 2012 304 Pages
Description
Through his own trading experiences and those of individuals he has mentored, Dr. Brett Steenbarger is familiar with the challenges that traders face and the performance and psychological strategies that can meet those challenges. In Enhancing Trader Performance, Steenbarger shows you how to transform talent into trading skill through a structured process of expertise development and reveals how this approach can help you achieve market mastery.
Introduction.
Acknowledgments.
Author's Note.
Chapter 1: Where Expertise Begins.
Chapter 2: Finding Your Performance Niche as a Trader.
Chapter 3: Building Competence.
Chapter 4: Strategies for Cultivating Competence.
Chapter 5: From Competence to Expertise.
Chapter 6: Mechanics, Tactics, Strategies.
Chapter 7: Performance Dynamics.
Chapter 8: Cognitive Techniques for Enhancing Performance.
Chapter 9: Behavioral Techniques for Enhancing Performance.
Afterword: The Making and Remaking of an Expert Trader.
Conclusion.
Appendix: Resources for Performance.
Bibliography.
About the Author.
Index.