Enterprise Integration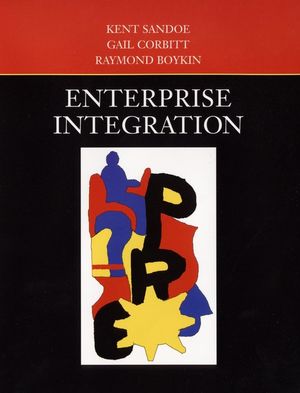 Enterprise Integration
ISBN: 978-0-471-35993-7
Apr 2001
288 pages
Description
Targeted for junior/senior/grad level students majoring in Information Systems, Enterprise Integration combines the basic concepts of integrated systems with practical experience and their use in a business environment. Understanding integration requires an understanding of the business processes within a firm and between a firm and its external business partners. The book will help students understand conceptually how linkages form between business processes and how these linkages are supported by ERP systems. Case studies are included throughout to provide a balance of theory and practice.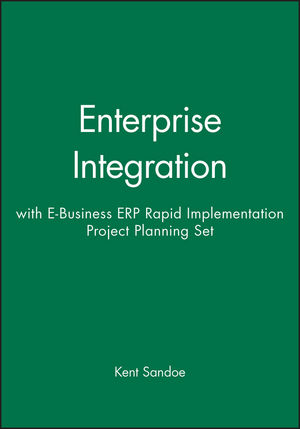 Original Price:$250.90
Purchased Together:$200.95
save $49.95
Foreword.

Preface.

AN INTRODUCTION TO ENTERPRISE SYSTEMS.

Information Systems, Organizations, and Integration.

Silos, Mousetraps, and Islands: A Chronicle of Information Systems in Organizations.

The Challenge of Integration.

A NEW ENVIRONMENT FOR ENTERPRISE SYSTEMS.

Let's Get Horizontal: Toward a Process View of Organization.

The Relentless Distribution of Information Technology.

Data at the Core of the Enterprise.

The Architecture of an Enterprise System.

BUILDING ENTERPRISE SYSTEMS.

Planning for Enterprise Systems.

The Design of Enterprise Systems.

Realizing and Operating Enterprise Systems.

People in Enterprise Systems.

EXTENDING ENTERPRISE SYSTEMS.

Integrating Backward: Extending the Supply Chain.

Integrating Forward: Meeting Demand and Managing Customers.

Integrating Upward: Supporting Managers and Executives.

Glossary.

Index.
Balanced theory and practice - combines the underlying principles of integrated systems with practical experience from cases and exercises.
Emphasizes concepts of enterprise integration, rather than how to implement a specific brand of integration software.
Focused on ERP in general, using SAP and other software as examples. While SAP is the ideal ERP system to be used in conjunction with the book, the book is intended to be relatively brand neutral.
A textbook written explicitly for undergrad and grad MIS majors by two professors who teach the course. All other books are trade/professional.