Environmental Engineering Science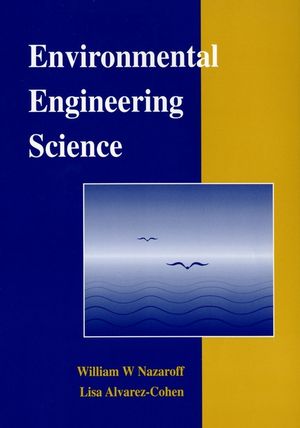 Environmental Engineering Science
ISBN: 978-0-471-14494-6
Nov 2000
704 pages
Description
This text provides a thorough and balanced introduction to water quality engineering, air quality engineering, and hazardous waste management. The text develops the scientific principles needed to understand environmental engineering, and then brings those principles to life through application to the real-world solutions of environmental problems.
Suitable for a junior/senior level course in environmental engineering, but is also appropriate for graduate students who lack a solid background in environmental engineering.
FUNDAMENTALS.

Overview.

Water, Air, and Their Impurities.

Transformation Processes.

Transport Phenomena.

Transport and Transformation Models.

APPLICATIONS.

Water Quality Engineering.

Air Quality Engineering.

Hazardous Waste Management.

Appendices.

Index.
Many worked examples offer clear explanations of complex environmental subjects.
Fascinating quantitative problems enable students to apply what they've learned and develop strong problem-solving skills.
Specific coverage of both fundamental principles and individual applications in environmental engineering makes understanding of applications easier for student.
In-depth coverage from both engineering and scientific perspectives brings scientific principles to life by having students apply them to understand and solve environmental problems.