Environmental Geology Laboratory Manual, 2nd Edition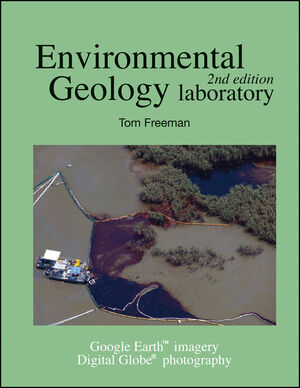 Environmental Geology Laboratory Manual, 2nd Edition
ISBN: 978-0-470-13632-4
Oct 2010
321 pages
Description
This easy-to-use, easy-to-learn-from laboratory manual for environmental geology employs an interactive question-and-answer format that engages the student right from the start of each exercise.  Tom Freeman, an award-winning teacher with 30 years experience, takes a developmental approach to learning that emphasizes principles over rote memorization.  His writing style is clear and inviting, and he includes scores of helpful hints to coach students as they tackle problems.
1. Maps.
2. Minerals.
3. Igneous Rocks.
4. Sedimentary Rocks.
5. Metamorphic Rocks.
6. Weathering.
7. Plate Tectonics.
8. Earthquakes.
9. Streams and Rivers.
10. Groundwater.
11. Slopes and Subsidence.
12. Coastal Processes and Problems.
13. Atmosphere and Oceans.
14. Waste and Water.
15. Hazardous Waste.
16. Selenium Contamination.
17. Landscape Geology.
18. Climate Change.
New Color Google Earth™ images of Digital Globe® photography
Color photos of rocks and minerals are organized in galleries that match tables of classification
New Climate Change lab activity!
Gulf oil spill now mentioned in the Coastal Processes and Problems activity