Environmental Issues and Business: Implications of a Changing Agenda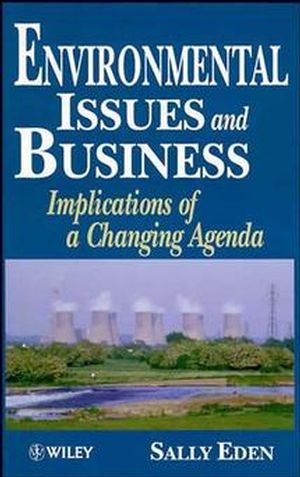 Environmental Issues and Business: Implications of a Changing Agenda
ISBN: 978-0-470-86000-7 November 2000 208 Pages
Description
Business is increasingly interested in responding positively to environmental issues in the 1990s. The nature of this response deserves closer academic attention because it influences not only business operations, but also the wider context of policy, public opinion and environmental concern. Environmental Issues and Business details the dimensions of the business response to environmental issues by taking a critical social science perspective to this dynamic area. It catalogues the pressures upon business to take up environmental activities and then assesses those activities in terms of company culture, communication and influence on the environmental agenda. Using examples from the UK, the USA and Europe, the author examines the diversity of business activities and evaluates their impact according to policy developments and the restoration of public confidence. Environmental policy and auditing, environmental advertising and marketing and environmentally based communications illustrate how business has approached this difficult task. This milestone text provides essential reading for students and researchers of environmental and business studies.
Environmental Issues and Business: An Introduction.

Pressures on Business for Environmental Change.

Analysing Corporate Environmental Change.

Business and Environmental Communication.

Business and the National Environmental Agenda.

Business and the International Environmental Agenda.

Environmental Issues and Business: Some Implications.

Bibliography.

Index.