Environmental Management and Business Strategy: Leadership Skills for the 21st Century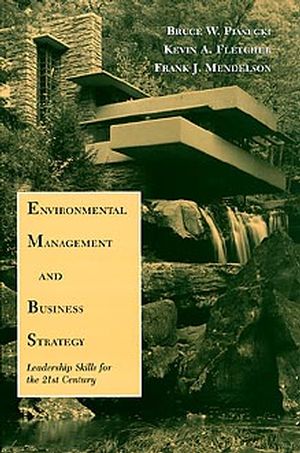 Environmental Management and Business Strategy: Leadership Skills for the 21st Century
ISBN: 978-0-471-16972-7
Oct 1998
368 pages
Description
This book is organized around three classic global needs shared by both business strategists and environmental leaders: achieving compliance, recognizing business opportunity, and answering public expectations. The cases compiled in this text address these concerns. The goals of the authors are to reach both experienced managers and newcomers to the field of environmental business strategy; to publish cases that respect the full range of management responsibilities, from basic civil laws of government to those facing competitors and customers; and, to mix the case work with an appealing conceptual narrative.
ACHIEVING COMPLIANCE.

What Is Environmental Leadership?

The Role of Upper Management.

Establishing an Effective Environmental Audit Program.

The Question of Measurement.

RECOGNIZING BUSINESS OPPORTUNITIES.

Defining Strategy in the "Age of Environmentalism." Environmental Accounting for Competitive Advantage.

Environmentally Driven New Product Development.

Environmental Management Systems.

Management Information Systems and Environmental Management.

ANSWERING PUBLIC EXPECTATIONS.

The Public Face of Corporate Environmental Strategy.

Responding to Stakeholders.

Public Disclosure and Environmental Reporting.

Afterword: Leadership Skills for Sustainable Development.

Appendices and Endnotes.

Index.
Insights and collected lessons learned from the field make up the text. Practitioners and educators involved in the actual business of environmental management write for the text.
Three part format (Achieving Compliance, Recognizing Business Opportunity, Answering Public Expectations) that clearly articulates the three major facets of environmental leadership.
"Suggestions for further reading" presented at the end of each part.
Executive Spotlights give perspectives of organizational leaders in the environmental management field.
Case studies of varying length and depth, as well as three (3) longer integrative cases, provide students and readers with a full representation of real choices, problems, and solutions.
Insightful follow up questions in every section allow the reader to examine further the implications of the readings.