Environmental Microbiology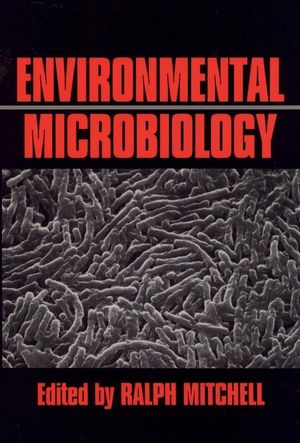 Environmental Microbiology
ISBN: 978-0-471-59587-8 March 1993 424 Pages
Description
Environmental Microbiology In the past decade, the field ofenvironmental microbiology has made significant progress in thestruggle against environmental contamination. During this period,molecular genetics has become a valuable source of new techniquesfor the detection of microorganisms, the degradation of hazardouschemicals, and as a means of safely controlling agricultural pests.Environmental Microbiology offers an in-depth examination of therole of microbiological processes related to environmentaldeterioration. Emphasizing new approaches, this book investigatesthe complex microbial processes involved in both the contaminationof water, soil, the atmosphere, and the stratosphere, and pollutioncontrol. This comprehensive text addresses such topics as:
* Effects of acid deposition on microbial processes in waters
* Microbial transport of toxic metals
* Transport of pathogens through soils and aquifers
* Microbial processes in coastal pollution
* Bioremediation of organic contaminants in the subsurface
* Microbial control of plant disease
* Composting in the context of municipal solid wastemanagement.
Environmental Microbiology will be of interest to microbiologists,chemists, and environmental and chemical engineers.
Table of contents
Partial table of contents:

Bacteria in the Greenhouse: Modeling the Role of Oceanic Planktonin the Global Carbon Cycle (H. Ducklow & M. Fasham).

Effect of Acid Rain on Soil Microbial Processes (D. Myroid & G.Nason).

Transport of Pathogens Through Soils and Aquifers (G. Bitton &R. Harvey).

Control of Enteric Pathogens in Developing Countries (S.Cairncross).

Molecular Approaches to Environmental Management (B. Olson &Y.-L.

Tsai).

Bioremediation of Organic Contaminants in the Subsurface (E.Bouwer).

Microbial Control of Plant Diseases (A. Sivan & I. Chet).

Microbial Desulfurization of Coal (P. Bos, et al.).

Index.