Environmental Science: Earth as a Living Planet, Canadian Edition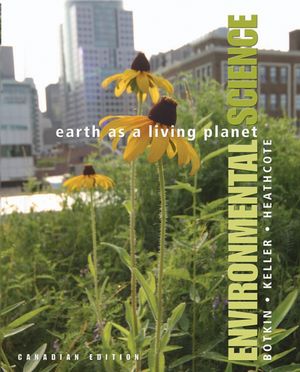 Environmental Science: Earth as a Living Planet, Canadian Edition
Description
Environmental Science, Canadian Edition introduces the reader to the study of the environment using the sciences as its foundation. This highly topical and interdisciplinary subject is presented with balance and clarity and is extensively illustrated. The Canadian edition incorporates many new Canadian references, as well as current international examples to highlight the environmental issues and establish relevancy for the student. Environmental Science encourages the reader to think critically about the study of the environment, on a local, national and global level.
Extensive Canadian and international examples are used throughout the text.
This highly presentable book is lavishly illustrated and contains hundreds of photographs.
Chapter-Opening Case Studies highlight topical Canadian and international environmental issues that relate to the chapter subject matter.
Six themes are highlighted throughout the text: Human Population, Sustainability, A Global Perspective, The Urban World, People and Nature, and Science and Values help readers appreciate the interdisciplinary nature of this subject.
Using a step-by-step approach, Build Your Environmental Skills help students develop their quantitative abilities and apply them to environmental issues.
Critical Thinking Issue Boxes at the end of each chapter present important environmental issues and encourage students to analyze these events.