Environmental Sedimentology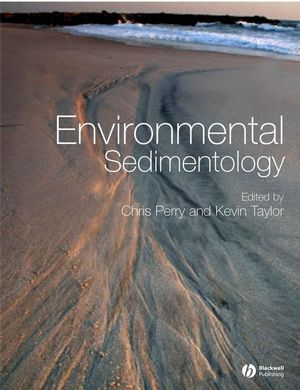 Environmental Sedimentology
ISBN: 978-1-444-30900-3
Mar 2009, Wiley-Blackwell
460 pages
Description
Environmental Sedimentology provides a comprehensive introduction to this rapidly expanding field which addresses the functioning and dynamics of contemporary sediment systems and how these systems respond to a range of both natural and anthropogenically-induced disturbance events.

considers a range of sedimentary environments; mountain and upland, fluvial, lacustrine, arid, urban, deltaic and estuarine, temperate coastal, tropical coastal, and continental shelf

aspects of sediment management and remediation are also considered as are the potential impacts of on-going and future climatic and environmental change

Readership: advanced level undergraduates in earth science, environmental science and physical geography, and graduate students in the earth and environmental sciences with an interest in contemporary sediment systems
Preface.
1. Environmental Sedimentology: Introduction: Chris Perry & Kevin Taylor (Manchester Metropolitan University).
2. Mountain Environments: Jeff Warburton (University of Durham).
3. Fluvial Environments: Karen Hudson-Edwards (Birkbeck College, London).
4. Lake Environments: Lars Hakanson (University of Uppsala).
5. Arid Environments: Anne Mather (University of Plymouth).
6. Urban Environments: Kevin Taylor (Manchester Metropolitan University).
7. Deltaic and Estuarine Environments: Peter French (Royal Holloway, University of London).
8. Temperate Coastal Environments: Andrew Cooper (University of Ulster).
9. Tropical Coastal Environments: Coral Reefs and Mangroves: Chris Perry (Manchester Metropolitan University).
10. Continental Shelf Environments: Piers Larcombe (CEFAS, UK).
Index
"This text covers a wide range of well-written and well-researched material that is presented to a high standard. The individual chapters are all well worth reading and present thorough coverage of concepts and debates relevant to the different environments in question.... Anyone who is interested in any aspect of sediment transfer will find something of interest in this book." (Geographical Journal, June 2008)


provides a comprehensive introduction to environmental sedimentology

examines the functioning and dynamics of contemporary sediment systems and how these systems respond to a range of both natural and anthropogenically-induced disturbance events

considers a range of sedimentary environments; mountain and upland, fluvial, lacustrine, arid, urban, deltaic and estuarine, temperate coastal, tropical coastal, and continental shelf

aspects of sediment management and remediation are also considered as are the potential impacts of on-going and future climatic and environmental change

Readership: advanced level undergraduates in earth science, environmental science and physical geography, and graduate students in the earth and environmental sciences with an interest in contemporary sediment systems