Epidemiology for the Uninitiated, 5th Edition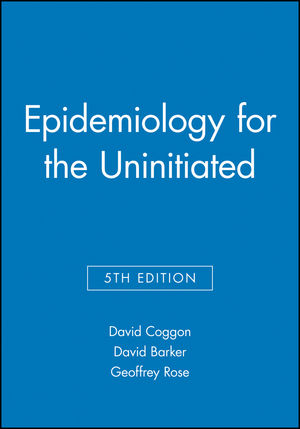 Epidemiology for the Uninitiated, 5th Edition
ISBN: 978-0-727-91604-4
May 2003, BMJ Books
80 pages
Description
This perennial bestseller is an ideal introductions to epidemiology in health care. The fifith editon retains the book's simplicity and brevity, at the same time providing the reader with the core elements of epidemiology needed in health care practice and research. The text has been revised throughout, with new examples introduced to bring the book right up to date.
1 What is Epidemiology?.
2 Quantifiying Disease in Populations.
3 Comparing Disease Rates.
4 Measurement Error and Bias.
5 Planning and Conducting a Survey.
6 Ecological Studies.
7 Longitudinal Studies.
8 Case-control and Cross Sectional Studies.
9 Experimental Studies.
10 Screening.
11 Outbreaks of Disease.
12 Reading Epidemiolgical Reports.
Further Reading.
Index


Ideal introductions to epidemiology in health care

Provides core elements of epidemiology needed in health care practice and research

Revised throughout, with new examples introduced to bring the book right up to date