Episiotomy: Challenging Obstetric Interventions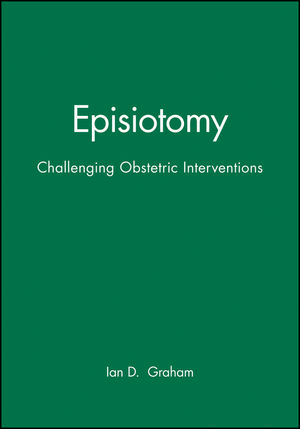 Episiotomy: Challenging Obstetric Interventions
ISBN: 978-0-632-04145-9
May 1997, Wiley-Blackwell
224 pages
Description
Altough there is little clinical evidence suggesting that episiotomies should be carried out routinely, over 200,000 of these operations are performed every year in the UK and over 1.5 million in the US. This book focuses on the process of innovation and change in the use of this controversial procedure by tracing the evolution of its liberal or routine use in the UK and the US. It discusses the influence of professional and institutional pressure on bringing about change, and highlights the importance of the recent backlash by midwives and women's groups to greatly reduce the use of this procedure. Episiotomy: Challenging Obstetric Interventions is an essential text for all those involved in effecting change within midwifery practice and management.
Foreword.
Acknowledgements.
List of Abbreviations.
Introduction.
1 Studying the Process of Innovation in Health Care.
2 Nineteenth Century Challenging of the Emergency use of Episiotomy.
3 The American Crusade for Prophylactic Episiotomy.
4 The Emergence of Routine Episiotomy in the UK.
5 The Challenging of Obstetric Orthodoxy in the UK.
6 Challenging Routine Episiotomy and Resistance to Change in the US.
7 The Process of Change.
8 Challenging Obstetric Inverventions.
References.
Appendices.
Index.
"…remarkably well-researched and well-written…a great piece of work and essential reading for all those involved in effecting change within midwifery and obstetrical practice and management" Dr Murray W. Enkin, Professor Emeritus of Obstetrics & Gynaecology
"…should be standard reading for anyone involved with maternity care" AIMS (Association for Improvements in the Maternity Services)

"How helpful to us midwives to have such a well thought out and well researched study of episiotomy. Thank you Ian Graham" Caroline Flint, Former President, Royal College of Midwives
* challenges the tradition of routine procedure * includes international statistics on episiotomy * offers practical suggestions for changing obstetrical interventions * builds on evidence-based practice * contribution from Barbara Davies, Assistant Professor of Nursing at University of Ottawa, Canada