Epistemology, Volume 24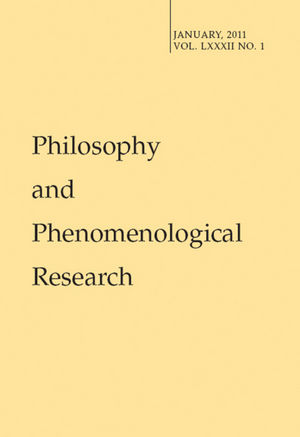 Epistemology, Volume 24
ISBN: 978-1-444-33955-0
Mar 2011, Wiley-Blackwell
200 pages
Description
Volume 24 of Philosophical Perspectives, an annual, which aims to publish original essays by the foremost thinkers in their fields, with each volume focusing on a major area of philosophical research
The Puzzle of Metacoherence (MICHAEL HUEMER).
Does Vagueness Exclude Knowledge? (DAVID BARNETT).
Justice as a Self-Regarding Virtue (PAUL BLOOMFIELD).
Time Dilation, Context, and Relative Truth (NNGEL PINILLOS).
What is Conscious Attention? (WAYNE WU).
Is Desert in the Details? (CHRISTOPHER FREIMAN & SHAUN NICHOLS).
Resisting 'Weakness of the Will' (NEIL LEVY).
Hume, Distinctions of Reason, and Differential Resemblance (DONALD L.M. BAXTER).
Platforms, Patchworks, and Parking Garages: Wilson's Account of Conceptual Fine-Structure in Wandering Significance (ROBERT BRANDOM).
Of Whales and Pendulums: A Reply to Brandom (MARK WILSON).
Precis of Evolution and the Levels of Selection (SAMIR OKASHA).
Realism, Conventionalism, and Causal Decomposition in Units of Selection: Reflections on Samir Okasha's Evolution and the Levels of Selection (ELLIOTT SOBER).
Okasha's Unintended Argument for Toolbox Theorizing (C. KENNETH WATERS).
Reply to Sober and Waters (SAMIR OKASHA).
Review of Three Faces of Desire by Timothy Schroeder (G.F. SCHUELER).