Epistemology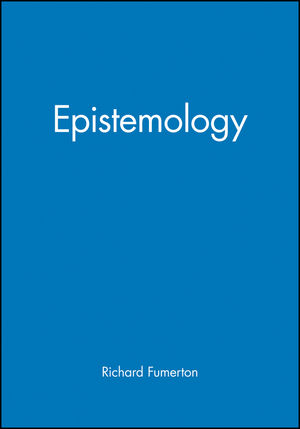 Epistemology
ISBN: 978-1-405-15035-4 February 2009 Wiley-Blackwell 176 Pages
Description
Epistemology
is an accessible and indispensable volume for undergraduates studying philosophy.


Essential introduction to epistemology, a field of fundamental philosophical importance


Offers concise and well-written synopses of different epistemological debates and concerns
Table of contents
Preface.
1. Introduction.
2. The Analysis of Knowledge.
3. Epistemic Rationality and its Structure.
4. Traditional (Internalist) Foundationalism.
5. Externalist Versions of Foundationalism.
6. Inferential Justification.
7. Metepistemology and Skepticism.
Bibliography.
Index.
Reviews
"This book will interest those who teach undergraduate or graduate epistemology, like the idea of using a single-author text, but are unsatisfied with the current options." (
Philosophy In Review
)
"This book is an accessible introduction from the perspective of a leading epistemologist. It efficiently surveys and appraises recent work in epistemology. Principal positions are fairly presented. The criticism is crisp. Fumerton's position has considerable force, as this book brings out." (Review of Metaphysics)
Features


Essential introduction to epistemology, a field of fundamental philosophical importance


Offers concise and well-written synopses of different epistemological debates and concerns


Ideal for undergraduates studying philosophy