Eportfolios for Lifelong Learning and Assessment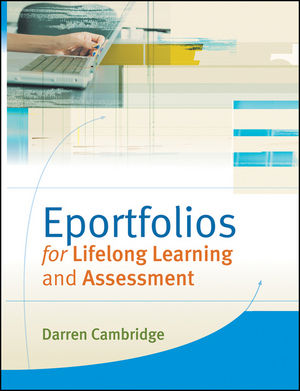 Eportfolios for Lifelong Learning and Assessment
ISBN: 978-0-470-90129-8
Oct 2010, Jossey-Bass
288 pages
Description
This book clearly articulates the foundations of an educational vision that is distinctively supported by eportfolio use, drawing on work in philosophy, sociology, higher and adult education, and elearning research. It is academically rigorous and accessible not only to scholars in a range of disciplines who might study or use eportfolios. It surveys the state-of-the-art of international eportfolio practice and suggests future directions for higher educational institutions in terms of curriculum, assessment, and technology. This resource is written for scholars, support staff, instructional technologists, academic administrators, and policy makers.
Preface.
Acknowledgments.
About the Author.
Introduction.
Part I: The Potential of Eportfolios for Individual and Social Transformation.
1 Eportfolios and Identity: Composing the Ethics of Authenticity.
2 Eportfolios and Vocation: Integrity for Good Work.
Part II: Eportfolios and Assessment in Higher Education.
3 Eportfolios and Assessment: Deliberation for Democratic Decision-Making.
4 From Authentic Assessment to Eportfolio Assessment: Drilling Down and Linking Up.
5 Assessing Ineffable and Materially Connected Learning: Open Concepts and Texts.
Part III: Eportfolios for Lifelong Learning.
6 Lifelong Learning with Eportfolios Beyond Higher Education: Negotiating Audience and Integrity.
7 Eportfolios, Blogs, and Social Network Sites: Networked and Symphonic Selves.
8 The Portfolio Process and the Processed Portfolio: Future Directions for Eportfolio Technology.
Conclusion.
References.
Index.