Essentials of Cash Flow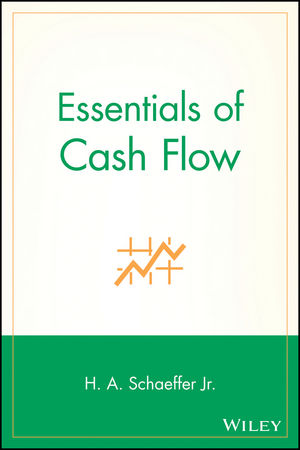 Essentials of Cash Flow
ISBN: 978-0-471-22100-5
Aug 2002
272 pages
Product not available for purchase
Description
* Proven real-life strategies to maximize cash flow
* Best techniques to enhance the order-to-cash cycle
* Innovative ways to revamp the purchase-to-pay cycle
* Cash-generating tactics when selling to dot-coms, other start-ups, and bankrupt customers


Full of valuable tips, techniques, illustrative real-world examples, exhibits, and best practices, this handy and concise paperback will help you stay up to date on the newest thinking, strategies, developments, and technologies in cash flow.

"Loaded with practical tips and techniques on how a company can improve its cash flow. Timely, given the recent rash of bankruptcies and stories on questionable accounting practices. Mr. Schaeffer's book highlights why today's credit professional needs to pay particular attention to the cash flow statement when analyzing a customer's creditworthiness."
-Raymond E. Blatz, Division Manager, AT&T Business Services
Revenue Assurance Management

"Essentials of Cash Flow is a great cash flow primer. Mr. Schaeffer effectively takes us from the basics to the essentials of cash flow using down-to-earth dialogue and real-world examples. I can see this book becoming a must in the library of all entrepreneurs and business managers."
-James Stephenson, Vice President, Finance
Clougherty Packing Company
Preface.

Acknowledgments.

The Lifeblood of the Organization: Why Cash Flow Is So Important.

Improving the Order-to-Cash Cycle.

Improving the Purchase-to-Pay Cycle.

When A Customer Files for Bankruptcy Protection: How to Get Your Cash.

How to Prevent Sales from Hurting Cash Flow.

How Purchasing Can Maximize Corporate Cash.

Customer Service Enhancements to Improve Cash Flow.

Preventing Quality Control, Shipping, and Returns Problems that Drain Corporate Cash.

Special Cash Considerations When Selling to Dot-coms and Other Start-ups.

What Can Be Done to Prevent Cash-flow Deterioration Problems Due to Deductions/Disputes and When Selling to Retailers.

Outside Services that Can Enhance Cash Flow.

Internet Innovations to Improve Cash Flow.

Conclusion.

Index.