Essentials of Corporate Performance Measurement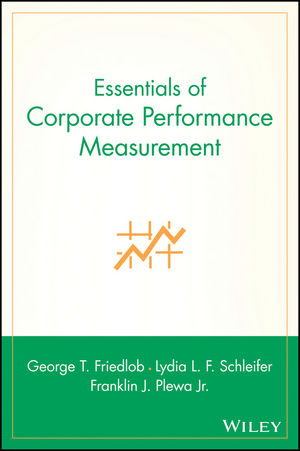 Essentials of Corporate Performance Measurement
ISBN: 978-0-471-20375-9
Apr 2002
224 pages
Product not available for purchase
Description
Shows how managers can structure their activities and investment base to obtain the highest possible ROI.
* Examines essential concepts of ROI, including the advantages of using certain techniques and the limitations associated with them.
* Shows how to calculate and use EVA, MVA and other residual measures.
* Suggests procedures to evaluate ROIT and other high-tech investment options.
* Written in a user-friendly style with many real-world examples and best practices.
Preface.

Acknowledgments.

1. The Importance of Return on Investment: ROI.

2. Using ROI to Analyze Performance.

3. ROI and Decision Making.

4. Variations of ROI.

5. Analyzing Sales Revenues, Costs, and Profits.

6. ROI and Investment Centers.

7. Return on Technology Investment: ROTI and ROIT.

8. Residual Performance Measures: RI and EVA.

Notes.

Index.