Essentials of Credit, Collections, and Accounts Receivable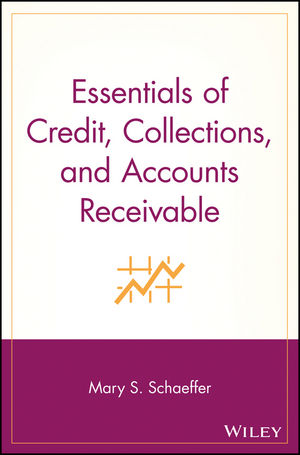 Essentials of Credit, Collections, and Accounts Receivable
ISBN: 978-0-471-42316-4
Oct 2002
272 pages
Description
Mary Schaeffer is considered an industry expert and writes a newsletter that focuses on credit, collections, and accounts receivable.
* Provides an overview of the credit, collections, and accounts receivable functions for senior level managers.
* Provides tips and techniques as well as case studies.
* Shows how to stream line the credit process and how to make this area as efficient as possible.
The First Step: Approving the Credit.

The Second Step: Billing.

The Third Step: Collecting the Money.

Accounts Receivable Issues.

Handling Deduction Issues.

Interacting with Sales and Marketing.

Customer Relations and Customer Visits.

Letters of Credit and Other Security Instruments.

Legal Considerations Surrounding Credit.

Bankruptcy.

Technology in the Credit and Collections Department.

International Credit.

Professionalism and the Future of Credit.