Essentials of Financial Risk Management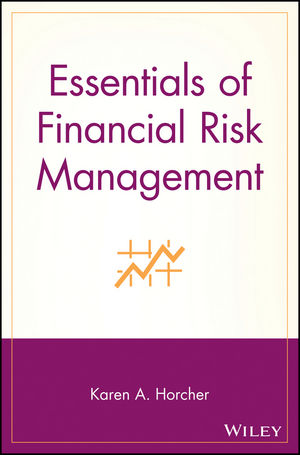 Essentials of Financial Risk Management
ISBN: 978-1-118-16097-8
Aug 2011
257 pages
Description
A concise introduction to financial risk management strategies, policies, and techniques
This ideal guide for business professionals focuses on strategic and management issues associated with financial risk. Essentials of Financial Risk Management identifies risk-mitigation policies and strategies; suggestions for determining an organization's risk tolerance; and sources of risk associated with currency exchange rates, interest rates, credit exposure, commodity prices, and other related events. Examples illustrate risk scenarios and offer tips on an array of management alternatives, including changes in the way business is conducted and hedging strategies involving derivatives.
Preface.
Acknowledgments.
1. What Is Financial Risk Management?
2. Identifying Major Financial Risks.
3. Interest Rate Risk.
4. Foreign Exchange Risk.
5. Credit Risk.
6. Commodity Risk.
7. Operational Risk.
8. Risk Management Framework: Policy and Hedging.
9. Measuring Risk.
10. Global Initiatives in Financial Risk Management.
Appendix.
Index.
""After finishing this book, I have a greater appreciation and a better understanding of the complexities of financial risk management."" (Strategic Finance, October 2006)