Essentials of Traumatic Injuries to the Teeth: A Step-by-Step Treatment Guide, 2nd Edition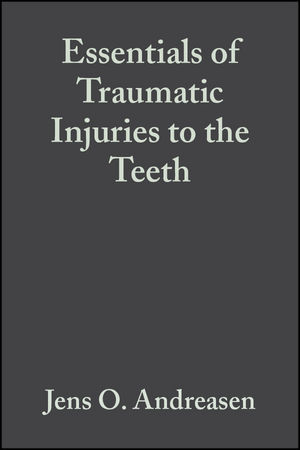 Essentials of Traumatic Injuries to the Teeth: A Step-by-Step Treatment Guide, 2nd Edition
ISBN: 978-1-444-32719-9 June 2010 Wiley-Blackwell 192 Pages
Description
This is a readily accessible, fully illustrated guide to the initial treatment of acute dental injuries. The clinician is guided through the initial examination of the traumatized patient to the design of a rational, individualized treatment plan. This approach is aimed at minimizing the risk of long-term complications and, thereby, alleviating the uncertainty of the future of the the traumatized dentition both for the patient, dentist and for other concerned individuals. The material is drawn from clinical investigations, statistical analysis of 20,000 records of patients treated for acute dental injuries over 25 years, and results from 100 experimental studies.
Table of contents
FOREWORD.
CHAPTER 1 Examination of the traumatized patient, wound healing and treatment principles.
CHAPTER 2 Crown fracture.
CHAPTER 3 Crown-root fracture.
CHAPTER 4 Root fracture.
CHAPTER 5 Concussion and subluxation.
CHAPTER 6 Extrusion and lateral luxation.
CHAPTER 7 Intrusion.
CHAPTER 8 Avulsion injury.
CHAPTER 9 Fracture of the alveolar process.
CHAPTER 10 Injuries to the primary dentition.
CHAPTER 11 Soft tissue injuries.
APPENDIX 1 Emergency record for acute dental trauma
APPENDIX 2 Clinical examination form for the time of injury and follow-up examinations.
APPENDIX 3 Clinical and radiographic findings with the various luxation types.
APPENDIX 4 Summary of treatment and follow-up procedures and recall schedule following the various trauma types.
BIBLIOGRAPHY.
INDEX.
Reviews
"This is still the trauma book to own and it is now even better. Congratulations to the authors for making the best better..." (
International Journal of Paediatric Dentistry
)
"Excellent illustrations and an easy, readable format makes this excellent book essential for any clinician." (American Journal of Dentistry)
"...this book is an art work of unusually high calibre..." (International Journal of Paediatric Dentistry)
"In summary, this book provides a clear, organized and beautifully graphic approach to the patient with dental trauma . . . It would be a welcome addition to the complete emergency department library." (Pediatric Emergency Care)
"It is so well organized that the text can be read in 2 hours . . . It would be a most valuable atlas for any clinic that manages many traumatic injuries. It should be a standard text in any dental school as well as an easy reference for postgraduate programmes." (Journal of Dentistry)
Features


provides a readily accessible guide to the initial treatment of acute dental trauma

contains over 500 color illustrations and halftones, including color photographs, x-rays and color drawings

provides long term prognosis of specific dental injuries through easily reviewed survival curves