Ethnobotany: Principles and Applications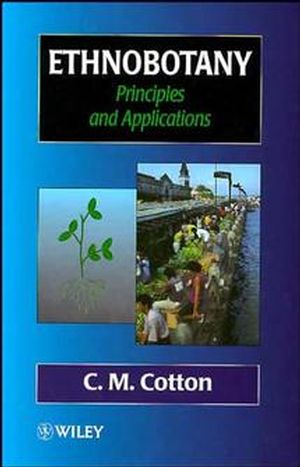 Ethnobotany: Principles and Applications
ISBN: 978-0-471-95537-5 August 1996 434 Pages
Description
Interest in ethnobotany has increased dramatically in recent years. The search for new medicines by the pharmaceutical industry has turned to plant natural products and to ethnobotanical studies as a first step in bioprospecting. These studies are making a valuable contribution to the cataloguing of biological diversity and hence to the conservation of endangered ecosystems and the human societies which depend upon them. Discussing traditional methods of plant management as well as plant use, this textbook is an authoritative and fascinating introduction to this exciting area of plant biology. Citing examples from throughout the world and drawing on a wide range of source materials, the author describes the history of the interactions between plants and people and the concepts, methodology and future direction of ethnobotanical study. Capturing current interest in traditional medicine, as well as the potential for exciting new drug discoveries, Ethnobotany: Principles and Applications is an informative, stimulating and timely text which includes an extensive bibliography.
Table of contents
Plant Structures, Functions and Applications.
Traditional Botanical Knowledge.
Methods in Ethnobotanical Study.
Traditional Botanical Knowledge and Subsistence: Wild PlantResources.
Traditional Botanical Knowledge and Subsistence: DomesticatedPlants and Traditional Agriculture.
Plants in Material Culture.
Traditional Phytochemistry.
Understanding Traditional Plant Use and Management: IndigenousPerceptions of the Natural World.
The History of Plant-Human Interaction: PalaeoethnobotanicalEvidence.
Applied Ethnobotany: Commercialisation and Conservation.
Applying Ethnobotany in Sustainable Development: PracticalConsiderations.
Bibliography.
Postscript.
Index.