Europe in the Sixteenth Century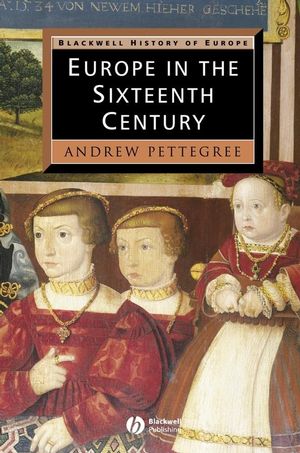 Europe in the Sixteenth Century
ISBN: 978-0-631-20701-6
Feb 2002, Wiley-Blackwell
390 pages
Description
Assuming no prior knowledge of the period, this engaging narrative history introduces readers to the central features and main developments of sixteenth-century Europe.
Acknowledgements.
Table of Contents.
List of Maps and Tables.
List of Illustrations.
1. Time and Space: Living in Sixteenth-Century Europe.
2. Europe in 1500: Political Organization.
3. The Struggle for Italy.
4. The Winds of Change.
5. The Reformation.
6. Charles V and the Defense of Catholic Europe.
7. The Age of Religious War.
8. The French Wars of Religion.
9. The Dutch Revolt.
10. The Making of Protestant Britain.
11. Philip II and the Resolution of the Reformation Conflict.
12. New Worlds.
13. Eastern Europe.
14. Culture.
15. Europe in 1600.
Appendix: List of Major Rulers.
"Andrew Pettegree is one of the most eloquent and perceptive historians working on early-modern European history, and this work is evidence of that."
C. Scott Dixon, The Queen's University of Belfast
"Europe in the Sixteenth Century offers an excellent introduction to the complexities of the sixteenth century and deserves a place on the bookshelf of every library and any student." Reformation


Introduces readers to the major events and developments of the sixteenth century.


Offers an account of the main political and religious conflicts of the age, including the rise of the Reformation.


Provides an up-to-date synthesis of recent research into sixteenth-century Europe.


Examines relations between developments in Europe and the wider world.


Each chapter can be used as the basis for a week's study in a fifteen-week survey course.