European Cash Management: A Guide to Best Practice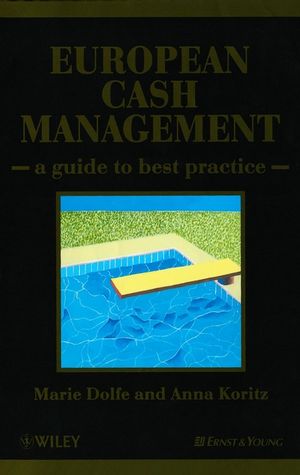 European Cash Management: A Guide to Best Practice
ISBN: 978-0-471-86550-6
Dec 1999
236 pages
Description
If you are involved with an organisation that has not undertaken a recent review of its cash management with expert advice there is a high probability that your organisation is not maximising its resources.

In European Cash Management Marie Dolfe and Anna Koritz draw on their extensive international experience in advising multi-national corporations to give clear practical advice on:
how to formulate an effective cash management strategy
how to increase profitability
how to maximise shareholder value
recent developments and best current practice
how to conduct a cash management study
how to implement efficient procedures and support systems
What is cash management and why is it important?
Trends in cash management.
The inflow of funds to the corporation.
The outflow of funds from the corporation.
Clearing, payments and receipts.
Introduction to cash pooling.
Efficient international bank account management.
Active liquidity management.
From vision to contract.
Successful implementation.
Index.
"...it serves as a useful reference guide or as an introduction to newer members of the treasury team." (Corporate Finance)