European Financial Systems in the Global Economy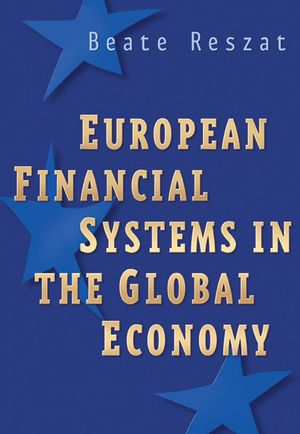 European Financial Systems in the Global Economy
ISBN: 978-0-470-87056-3
Apr 2005
262 pages
Description
European Financial Systems in the Global Economy provides an overview of sources of finance, types of financial intermediation and financial systems in Europe and their relative importance in the world economy.  It describes market mechanisms and prices and gives a broad introduction to the relevant regional financial and monetary issues (including those countries that will join the EU in the future) and makes an ideal primer for those new to the world of finance.
About the Author.
1. Introduction

2. European financial markets in history

3. Market structures

3.1. Financial systems, markets and intermediaries

3.2. Financial market typology

3.2.1. Non-tradables and non-transferables

3.2.2. Securities

Fixed-income markets

Equity markets

3.2.3. Derivatives

3.3. Financial systems in Europe

3.3.1. Bank-based systems

3.3.2. Market-based systems

3.3.3. Financial systems in Eastern Europe

3.4. External markets

3.4.1. Euromarkets

3.4.2. Offshore centres

3.4.3. Virtual market places

4. European financial markets in the world economy

4.1. Banks

4.2 Exchanges

4.3. Venture capital

4.4. Payment, clearing and settlement systems

5. Market mechanisms and prices

5.1 Diversification, hedging and arbitrage

5.2. Market dynamics and the role of expectations

5.3. Price patterns

6. Policy Issues

6.1. Policy targets

6.2 Policy cooperation.

6.3 EMU and financial integration.
7. Conclusions.

Appendix A: Bill of Exchange as Medieval Credit Instrument.

Appendix B: The Tobin Tax.
Appendix C: CFA Franc Zone.

Appendix D: Rating Agencies.

Appendix E: Optimum Currency Area.

Appendix F: Luxembourg.

Appendix G: Nonlinearities.
Appendix H: Value at Risk.
Appendix I: Legend to the FESE Diagram of the European Exchanges.
References.
Index.
Fills a gap in the literature with a wide range of specifically European topics.
Includes up-to-date graphs and data.
Features a teacher's manual with PowerPoint slides.
Also includes Web resources.