Evaluating Voice Therapy: Measuring the Effectiveness of Treatment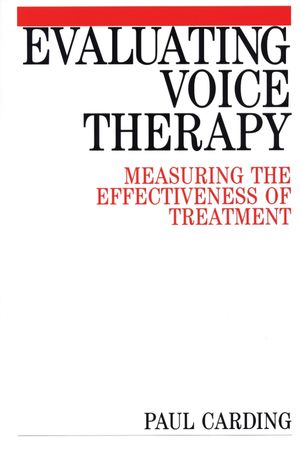 Evaluating Voice Therapy: Measuring the Effectiveness of Treatment
ISBN: 978-0-470-06029-2
Aug 2006
350 pages
Product not available for purchase
Description
This book takes a practical approach on how best to set about establishing the effectiveness of treatment for voice disordered patients. The book is aimed at the practising voice clinician who is interested in the effectiveness of treatment. Most therapy techniques have not been properly evaluated and clinicians have a professional responsibilty to establish evidence of treatment effectiveness. If they do not do it, then others may do it for them.
Why should we bother about treatment effectiveness?
The importance of study design.
Defining some major independent variables.
Techniques for measuring change in voice over time.
A clinical study of the effectiveness of voice therapy for patients with non-organic dysphonia.
The future of voice therapy effectiveness.