Evaluating the Processes of Neonatal Intensive Care: Thinking Upstream to Improve Downstream Outcomes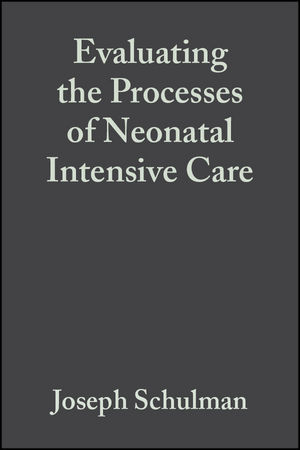 Evaluating the Processes of Neonatal Intensive Care: Thinking Upstream to Improve Downstream Outcomes
ISBN: 978-1-405-14620-3 February 2009 BMJ Books 160 Pages
Description
An essential guide for evaluating outcomes and improving practice in the neonatal intensive care unit - an aspect of neonatal intensive care that is not covered in standard texts. Written by a neonatologist with experience in outcomes research, the book engages Neonatal Intensive Care Unit (NICU) workers with vitally important questions about their work:
What is a good NICU?
Could you achieve better results?
How completely can you characterize the results of your NICU?
Table of contents
PART 1: Systems.
Systems and our work.
The work of the NICU.
Working with process mapping: an example.
Activity without value: Muda.
Diagnostic testing and Muda.
Needless complexity in our care process.
More tools for "drilling down".
PART 2: Data.
Measuring outcomes: What? How?.
Characterising variation in our measurements.
Understanding variation in our measurements.
PART 3: Action.
Benchmarks and benchmarking.
Keeping track of what you decided to measure.
Change and people.
The gap is never closed completely
What's New
Practical "how to" book on evaluation and quality improvement
Written by a neonatologist with an understanding of the needs of those in the specialty
Based on sound outcomes research