Evaluation of Fire Safety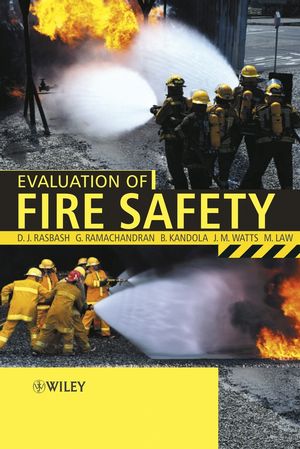 Evaluation of Fire Safety
ISBN: 978-0-470-02007-4 April 2004 496 Pages
Description
* Examines key aspects of quantifying fire safety: property damage, performance of fire services/measures, fire safety modeling and verification, and stochastic modeling.
* Includes a quantitative approach to major fire and explosion disasters, demonstrating crucial faults.
* Covers real-life problems and applications.
* There is no other reference available on this subject.
Preface.

PART I: STRUCTURE OF THE FIRE PROBLEM.

1 The place of fire safety in the community.

2 The fire safety system.

3 Review of some major fire & explosion disasters.

4 Requirements from public and private authorities for fire safety.

PART II: QUANTIFYING FIRE SAFETY.

5 Physical data.

6 Sources of statistical data.

7 Occurrence and growth of fire.

8 Life loss.

9 Property damage.

10 Performance of fire safety measures.

PART III: METHODS OF MEASURING FIRE SAFETY.

11 Deterministic fire safety modeling.

12 Model Validation.

13 Point systems - a single index.

14 Logic trees.

15 Stochastic fire risk modeling.

16 Fire safety concepts tree and derivative approaches.

17 Fire safety assessment in the process industries.

Index.