Everybody Wins: The Story and Lessons Behind RE/MAX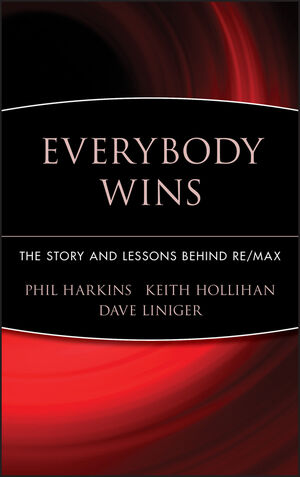 Everybody Wins: The Story and Lessons Behind RE/MAX
ISBN: 978-0-471-75767-2
Jan 2006
304 pages
Product not available for purchase
Description
An inside look at one of the world's most successful real estate companies

RE/MAX was founded over 30 years ago in Denver, Colorado, based upon a revolutionary idea for a new system of selling real estate. Since then, RE/MAX has experienced over 380 straight months of explosive growth. In Everybody Wins, authors Phil Harkins and Keith Hollihan reveal how RE/MAX has achieved such phenomenal success by examining the company's strategy, culture, and leadership. Harkins -- with the full cooperation of RE/MAX -- led a research team that closely studied RE/MAX as well as comparable fast-growing companies. The team observed critical meetings, attended conventions, dug through historical archives, and conducted extensive interviews with more than 50 key RE/MAX leaders. The outcome is an insightful and engaging account of one of the world's most successful companies. Order your copy today.
Foreword.
Preface.
Acknowledgments.
Chapter 1: The Radical Reward-Sharing Idea That Overturned an Industry.
Chapter 2: Anybody Who Said "Yes".
Chapter 3: What Business Are We Really In?
Chapter 4: One Log Makes a Lousy Fire.
Chapter 5: Shackleton Leadership.
Chapter 6: Eagles Don't Flock.
Chapter 7: Creating a Pace-Line Project Culture.
Chapter 8: Soaring above the Crowd.
Chapter 9: The Research Study.
Research Results.
The Real Estate Industry.
Recommended Reading.
Index.