Evidence-Based Treatment Planning for Social Anxiety Disorder Workbook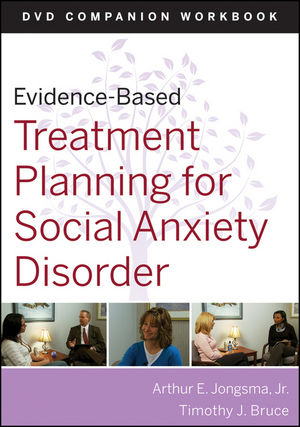 Evidence-Based Treatment Planning for Social Anxiety Disorder Workbook
ISBN: 978-0-470-54814-1
Jun 2010
64 pages
Description
This Companion Workbook to the Evidence-Based Treatment Planning for Social Anxiety Disorder DVD is designed to be used in conjunction with the DVD, which is focused on informing mental health professionals about empirically informed treatment for panic disorder. The workbook reinforces the key points covered in the DVD and helps assess the level of mastery of basic concepts through discussion and test questions. It can also be used as part of a self-paced learning tool or as a team collaborative tool.



The Companion Workbook includes:
Summary highlights of content shown in the DVD
Full transcripts of the DVD's vignettes demonstrating cognitive and behavioral coping skills, cognitive restructuring, physical sensation exposure, and situational exposure
Discussion questions
Chapter review test questions and answers
Empirical support chapter references
Clinical resource chapter references
Introduction.
Chapter 1 What Are the DSM Criteria for Social Anxiety Disorder?
Chapter 2 What Are the Six Steps in Building a Treatment Plan?
Chapter 3 What Is the Brief History of the Empirically Supported Treatments  Movement?
Chapter 4 What Are the Identified Empirically Supported Treatments for Social Anxiety Disorder?
Chapter 5 How Do You IntegrateEmpirically Supported Treatments into Treatment Planning?
Chapter 6 What Are Considerations for Relapse Prevention?
Closing Remarks and Resources. 
Appendix A Chapter Review Test Question Answers Explained.