Evidence-based Pediatrics and Child Health, 2nd Edition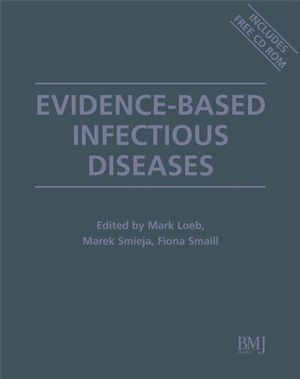 Evidence-based Pediatrics and Child Health, 2nd Edition
ISBN: 978-0-470-98738-4 November 2007 BMJ Books 608 Pages
Description
Evidence Based Pediatrics and Child Health is a ground-breaking new text on pediatrics and child care management, using evidence based approach. It covers all the major childhood conditions and contains the features of both a handbook and a reference text. Each chapter combines both advice on management and how best to practice evidence based medicine with reviews of all the available evidence in a specific area.


The goal of the book is to help pediatricians and others who care for children to provide the best possible care by combining the best, most current evidence with special circumstances of each individual patient.
The long view of EBM.
Framing questions.
Searching for the evidence.
Assessing baseline risk and prognosis.
Diagnostic tests/screening.
Therapy.
Causation, harm.
Predigested evidence: syntheses.
Strength of evidence, evidence scales.
Clinical measurement, clinical disagreement.
Quality of life.
Qualitative research.
Complementary and alternative medicine.
Communicating evidence to patients - shared decision-making.
Informatics.
Keeping up/continuing education.
Applying the evidence.
The well child exam: monitoring and case-finding.
newborn hearing screening.
Assessment of development.
Immunizations.
Injury prevention and control.
Childhood obesity.
Smoking cessation.
SIDS.
Fever in the young infant.
Fever without focus.
Febrile seizures.
Meningitis.
Asthma.
Croup.
Bronchiolitis.
Otitis Media.
Gastrooesophageal reflux in infants.
Gastrooesophageal reflux in adolescents.
Constipation.
Gatroenteritis.
Appendicitis.
Wound repair and tissue adhesives.
Iron deficiency and iron deficiency anemia.
Enuresis.
UTI.
Diabetes.
Short stature.
ADHD.
Cerebral palsy.
Neonatal apnea.
Unconjugated hyperbilirubinemia.
Neonatal encephalopathy.
Pain control in the neonate.
Neonatal abstinance syndrome.
Cognitive outcomes in very preterm infants
A ground-breaking new text on pediatrics and child care management, using evidence based approach


Covers all the major childhood conditions and contains the features of both a handbook and a reference text

Combines both advice on management and how best to practice evidence based medicine with reviews of all the available evidence in a specific area

Provides the best, most current evidence combined with special circumstances of individual patients