Evil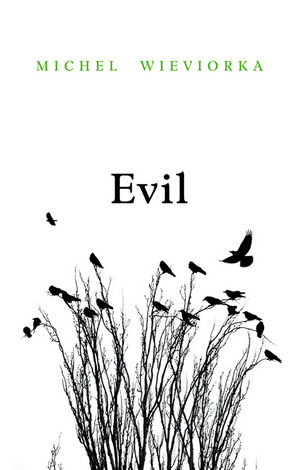 Evil
ISBN: 978-0-745-65393-8 June 2012 Polity 180 Pages
Description
In contrast to traditional systems of thought which regarded evil as a supernatural force that explained human misfortune, Michel Wieviorka develops a sociological analysis of evil phenomena. His aim is to explain evil, to reveal its social, political, and cultural sources, and to clarify the processes through which the present-day forms of evil - terrorism, violence, racism, and active hatred - are constituted.
A synthesis of the author's detailed studies of these forms of evil, this book offers a fresh approach to the understanding of the darker regions of human behaviour. If we wish to live in an open, democratic world in which each individual constructs his or her own experience and leads his or her own life in a spirit of respect for and solidarity with others, then we must understand the processes that lead in totally different directions, negating the individual's subjectivity and moral and physical integrity. Michel Wieviorka invites us to do just that in this highly topical and engaging book.
Table of contents
FOREWORD
CHAPTER 1 Facing Evil. A sociological perspective
CHAPTER 2 An End to Violence
CHAPTER 3 Global Terrorism
CHAPTER 4 The Return of Racism
CHAPTER 5 The New Arena of the Social Sciences or, How to Raise the Level of Generalization.
PART 1 The Critique of the Subject
PART 2 Thinking Globally
Reviews
'Wieviorka lays out the case for thinking of "evil" as "social", as opposed to theological … A work to facilitate discussion.'
Review 31
'In this provocative and insightful book, Michel Wieviorka puts evil onto the agenda for the social sciences. He does this not by appealing to forces outside social life but by situating evil as an issue in social life. It is part of culturally informed understanding, sometimes directly linked to religion and sometimes not. And to ignore it in the name of objectivism is to lose touch with the world we inhabit.'
Craig Calhoun, New York University
'Michel Wieviorka thinks about evil without theology. Contemporary evil is social, Wieviorka contends, and he explains how social pathologies, no matter how heinous, must be explained in sociological ways. When unequal or repressive social structures undermine conditions for autonomy, evil actions provide opportunities for restoring the experience, no matter how illusory, of meaning and control. To fight evil we must create social justice - that is the message of this leading French sociologist today.'
Jeffrey C. Alexander, Yale University
'By reintroducing evil into social theory, Michel Wieviorka has undermined the indifference to human well-being that fed on its absence. By pulling on the thread of our universal liability to suffer he unravels the traditions of Marxist anti-humanism, Bourdieu's elimination of the Subject, and Foucault's "death of Man". Wieviorka is right to redirect us beyond the banality of evil and towards the conditions necessary for the global human Subject to thrive.'
Margaret Archer, École Polytechnique Fédérale de Lausanne
What's New
A major new book on the present-day forms of evil Ð terrorism, violence, racism and hatred.
Rather than treating evil as a supernatural force or a religious issue, Wieviorka analyses it from a sociological point of view, showing how these various forms of evil are constituted in day-to-day life.
The author draws on his research into these forms of evil in order to develop a fresh approach to understanding the darker regions of human behaviour.
This book will appeal to students and scholars as well as professionals such as social workers and general readers keen to understand the human production of inhuman conduct.