Evolutionary Psychology: A Critical Introduction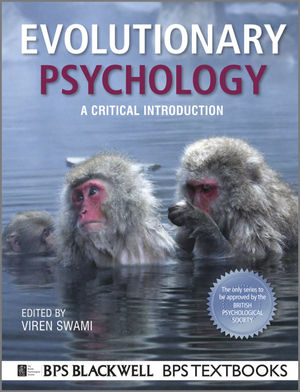 Evolutionary Psychology: A Critical Introduction
ISBN: 978-1-405-19122-7
Feb 2011
388 pages
Description
The last decade has witnessed an exciting change in our understanding of the way in which the mind operates and the reasons behind a myriad of human behaviours. The traditional idea that nurture trumps nature in explanations of human behaviour has been supplanted by the evolutionary argument that human beings share evolved mental architectures that govern their behaviour.



This volume is an introduction to evolutionary approaches to psychology, bringing together seminal work in the field and exploring the ways in which evolutionary psychological research can illuminate our understanding of human behaviours and nature. Together, the chapters in this volume present a fresh perspective on evolutionary approaches to psychology, critically evaluating the extant literature while maintaining the need for evolutionary psychologies.
Chapter 1: Evolutionary Approaches to Behaviour.
Chapter 2: The Evolution of Cognition.
Chapter 3: Cooperation as a Classic Problem in Behavioural Biology.
Chapter 4: Mate Choice and Sexual Selection.
Chapter 5: The Evolutionary Psychology of Human Beauty.
Chapter 6: Life History Theory and Human Reproductive Behaviour.
Chapter 7: Parenting and Families.
Chapter 8: Personality and Individual Differences.
Chapter 9: Social Cognition and Psychoses: The Imprinted Brain Theory.
Chapter 10: Interactions Between Cognition and Culture.
Chapter 11: The Future of Evolutionary Psychology.
Written by key scholars in the field
Full compliant with the BPS syllabus
Critical evaluation of the literature from different evolutionary perspectives