Explorations in Chemistry: A Manual for Discovery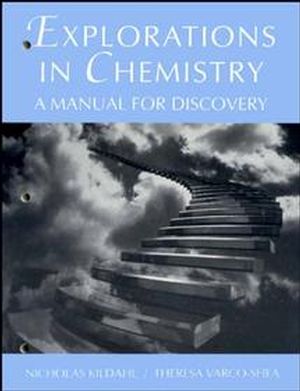 Explorations in Chemistry: A Manual for Discovery
ISBN: 978-0-471-12699-7
Aug 1995
360 pages
Description
The experiments in this manual are designed in a discovery format and the majority require only small quantities of reagents.
Partial table of contents:

NON-INSTRUMENTAL EXPERIMENTS.

Nuts and Bolts.

Volumetric Measurements and Solutions.

Atomic Weight.

Reactions of Copper.

Kinetics of Physical Processes.

INSTRUMENTAL EXPERIMENTS.

Mixtures.

Stoichiometry.

Vapor Pressure.

Equilibrium.

Indicators.

Ideal Solutions.

NMR.

WORKSHOPS.

Graphing.

Spreadsheets.

Solids.

VSEPR.

Symmetry.

PROJECTS.

Beverages.

Buffers.

Carbonates and Hydrogen Carbonates.

Halogens.