Explorer's Guide 50 Hikes in Michigan's Upper Peninsula: Walks, Hikes & Backpacks from Ironwood to St. Ignace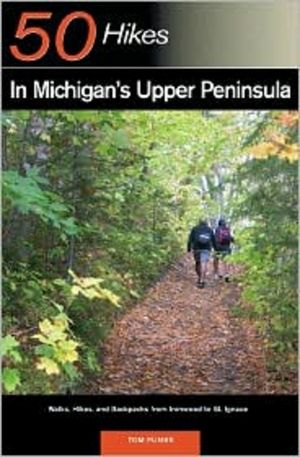 Explorer's Guide 50 Hikes in Michigan's Upper Peninsula: Walks, Hikes & Backpacks from Ironwood to St. Ignace
ISBN: 978-0-881-50807-9
*Norton agency titles
320 pages
Product not available for purchase
Description
A complete guide to 50 walks and hikes in Michigan's Upper Peninsula, a burgeoning Midwestern vacation destination for outdoors enthusiasts.

This brand-new addition to the 50 Hikes series features day-long and overnight trips for hikers and walkers of all abilities, from seasoned backpackers to casual day hikers looking to stretch their legs. Outdoorsman Tom Funke is your guide to hiking to the precipice of dramatic cliffs, gentle walks to breathtaking waterfalls and overlooks, and fascinating geological formations that reveal millions of years of natural history.

As in all 50 Hikes guides, each hike features a detailed topographic map, directions to the trailhead, hike difficulty and elevation, and fascinating commentary about the natural and human history you'll encounter along the way. 50 black & white photographs, 51 maps.