Exploring Ethics: A Traveller's Tale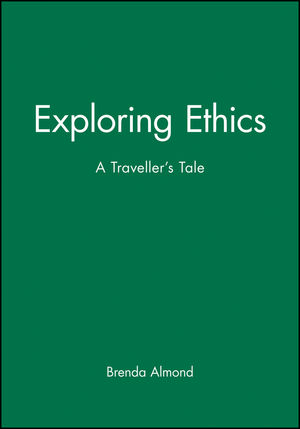 Exploring Ethics: A Traveller's Tale
ISBN: 978-0-631-19952-6 May 1998 Wiley-Blackwell 272 Pages
Description
This volume is a lively, wide-ranging introduction to ethics. It provides accessible coverage of the main ethical theories which offer the basis for an exploration of key issues and recent developments in applied ethics. The author's approach differs from other recent introductions, eschewing the utilitarian approach in favor of a rights and virtue ethics alternative.
Table of contents
Preamble: The Traveller's Story.
1. Free to Choose.
2. Born Selfish?.
3. Pursuing Happiness.
4. Relativist Mutations.
5. The Resort to Rights.
6. Principles and Intuitions.
7. Virtue and Context.
8. Personal Connections.
9. Matters of Life and Death.
10. Equality and Diversity.
11. Freedom, Justice and Conflict.
12. Balance, Harmony and Environment.
Postscipt: The Traveller's Return.
Reading Guides.
Index.
Reviews
"Exploring Ethics is not only enjoyable and stimulating; it also succeeds as an introduction to ethics without lapsing into the formalized appearance and stuffy taxonomy of a textbook." Raymond Dennehy, International Philosophical Quarterly
Features
* Introduces ethics through an innovative series of dialogues and correspondence.
* Complements Almond's successful introduction 'Exploring Philosophy'.
* Comprises a lively, wide-ranging introduction to ethics.
* Defends a rights - and virtue - based ethics as opposed to the more commonly used utilitarian approach.