Exploring Geographic Information Systems, 2nd Edition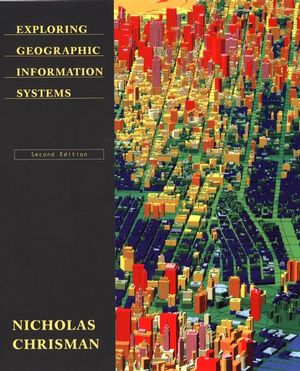 Exploring Geographic Information Systems, 2nd Edition
ISBN: 978-0-471-31425-7
Jun 2001
320 pages
Description
This revision builds upon the strength of the highly successful first edition. The organizing framework for Exploring Geographic Information Systems simultaneously views the subject as a technical problem, as an empowering application, as a scientific endeavor, as an academic pursuit and as a social necessity. The author's philosophy towards teaching a GIS course is to focus on critical thinking. This focus allows students to gain the ability to make judgements concerning the fitness of tools and information sources.
BUILDING BLOCKS OF GEOGRAPHIC INFORMATION.

Reference Systems for Measurement.

Representation.

TRANSFORMATIONS AND OPERATIONS.

Attribute-based Operations.

Overlay: Integration of Disparate Sources.

Distance Relationships.

Surfaces and Near Neighbors.

Comprehensive Operations.

Transformations.

THE BROADER ARENA.

Evaluation and Implementation.

Social and Institutional Interactions.
New continuing examples have been added to provide some grounding for the theoretical material provided early in the text.
The entire first section of the book has been reorganized and rewritten to provide a logical flow for covering and explaining important theoretical concepts. He has moved discussion of reference systems ahead of coverage of levels of measurement.
Includes new material on database structure and DBMS.
""a novel, yet coherent and complete picture of what is involved in the science and organization of this technology...a truly excellent distillation of the comprehensive nature of geographic information handling in computerized systems."" (Society of Cartographers Bulletin, Vol.35, No.2)
The author provides theoretical context for the analytic paradigms and data-handling approaches that a GIS course provides.
Provides theory and context independent of software platforms.
The organization of the text is comprehensive and the concepts are presented in a accessible manner.
The author has included a number of pedagogical aids to help students grasp the key concepts. Aids include Chapter Outlines and Chapter Summaries.
Prior edition of this text was praised for its comprehensive coverage of measurement, overlay, transformation and surface operations.
Provides a unique perspective of the ""hows"" and ""why's"" in relation to successful work in GIS.