Extended Surface Heat Transfer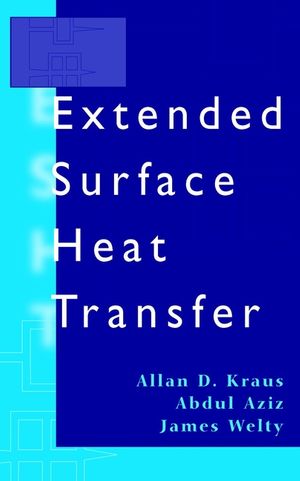 Extended Surface Heat Transfer
ISBN: 978-0-471-39550-8 January 2001 1120 Pages
Description
A much-needed reference focusing on the theory, design, and applications of a broad range of surface types.
* Written by three of the best-known experts in the field.
* Covers compact heat exchangers, periodic heat flow, boiling off finned surfaces, and other essential topics.
Table of contents
Preface.

Convection with Simplified Constraints.

Convection with Real Constraints.

Convective Optimizations.

Convection Coefficients.

Linear Transformations.

Elements of Linear Transformations.

Algorithms for Finned Array Assembly.

Advanced Array Methods and Array Optimization.

Finned Passages.

Compact Heat Exchangers.

Longitudinal Fin Double-Pipe Exchangers.

Transverse High-Fin Exchangers.

Fins with Radiation.

Optimum Design of Radiating and Convecting-Radiating Fins.

Multidimensional Heat Transfer in Fins and Fin Assemblies.

Transient Heat Transfer in Extended Surfaces.

Periodic Heat Flow in Fins.

Boiling From Finned Surfaces.

Condensation on Finned Surfaces.

Augmentation and Additional Studies.

Appendix A: Gamma and Bessel Functions.

Appendix B: Matrices and Determinants.

References.

Author Index.

Subject Index.
Features
A revision of the classic reference originally authored by Kern and Kraus (McGraw-Hill, late 1960s) on the subject of extended surfaces.
Coverage of all facets of extended surface technology including, compact heat exchangers, periodic heat flow and boiling off finned surfaces.
Focus on the theory, design, and applications of a broad range of surface types.
Example problems used throughout to illustrate the use of expressions derived and/ or discussed in the text.
Addresses the fundamentals of extended surface analysis, including the implications of the Murray-Gardner assumptions, the analysis of single fins and analysis and optimization of finned arrays.
Application areas considered include finned passages, heat exchangers of various configurations, radiation effects, optimum designs, heat transfer with change of phase and augmentation.