Families that Flourish: Facilitating Resilience in Clinical Practice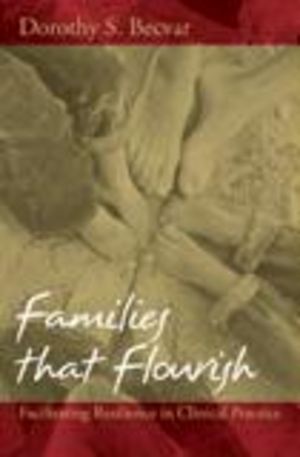 Families that Flourish: Facilitating Resilience in Clinical Practice
ISBN: 978-0-393-70488-4
*Norton agency titles
320 pages
Product not available for purchase
Description
Definitive clinical methods from the key researcher and practioner in the field.
Resilience is a fundamental therapeutic idea. A resilient person or family has the ability to stretch in response to difficult situations, managing well and rebounding with an increased capacity to deal with life\'s challenges. Unfortunately, therapists have a difficult time putting this powerful idea to work in the clinical setting. Becvar stresses that clinicians should not just help their clients engage in problem solving but that therapists need to collaborate with families in order to promote their abilities to cope with present and future crises. The goal of therapy is to identify and then augment these unique strengths in order to cope and, then, flourish.
In Families that Flourish Becvar describes the characteristics of families that function successfully, even when faced with seemingly insurmountable obstacles. Using a therapeutic perspective that integrates the perceptions of the clients into the therapist\'s own clinical approach, Becvar emphasizes the importance of including in therapy a consideration of ways to facilitate resilience. Guidelines for working with a wide variety of families and situations are provided, with case examples illustrating concepts and therapeutic interventions.