Fans: The Mirror of Consumption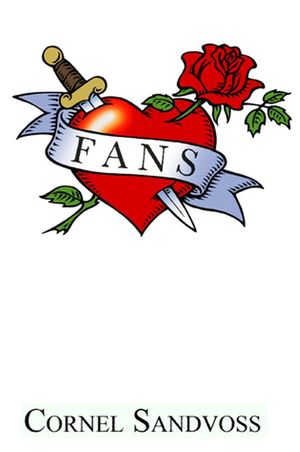 Fans: The Mirror of Consumption
ISBN: 978-0-745-62973-5
Apr 2005, Polity
224 pages
Description
In Fans: The Mirror of Consumption Cornel Sandvoss explores the social, cultural, and psychological premises and consequences of fan consumption. The scope of the book is impressive – he looks not just at the nature and development of whole fan cultures, but also focuses on the experience and identity of the individual fan. In addition, the book proposes a new perspective on fans and popular culture, arguing that the modern self is reflected and constituted through media consumption.

In developing his account, Sandvoss draws on theoretical ideas in an original yet accessible way, and uses a wide range of examples, from Star Trek to Madonna to football, to illustrate his argument. This makes 'Fans: the mirror of consumption' an ideal text for upper-level undergraduate and postgraduate students studying fans, audiences and consumption in all areas of contemporary culture.

It is the book's original contribution, combined with its student-friendly approach, that will make 'Fans: The Mirror of Consumption' a 'must read' text for students and scholars alike.
Acknowledgements.
1. Introduction: Representing Fandom.
2. The Dominant Discourse of Resistance: Fandom and Power.
3. A Text Called Home: Fandom Between Performance and Place.
4. The Inner Fan: Fandom and Psychoanalysis.
5. Fandom as Extension of Self: Self-Reflection and Narcissism.
6. Fan Texts: From Polysemy to Neutrosemy.
7. Conclusion: One-Dimensional Fan?.
Notes.
References.
Index.
"A magisterial book, which expands the range of examples in the discussion, opens up a range of new questions, and poses some provocative new conceptual models. Many established scholars (myself among them) are going to spend many hours rebutting or revising some of his claims, but we are also going to appreciate the catalyst he provides for us to question and rethink our own positions. Let the sparks fly!"
Henry Jenkins, Massachusetts Institute of Technology

"This is an important, critical contribution to debates on fandom. Sandvoss expertly introduces and analyses key works in fan studies, but more than that, Fans: The Mirror of Consumption offers its own intriguing new theories of fan interpretation. A must-read book for anyone interested in how media texts can come to mean so much to so many people."

Matt Hills, Cardiff University

"This book develops the study of fandom in significant new directions, integrating analyses of social, psychological and textual processes. It will serve as a benchmark for future research on audiences, fans and textuality, and should be widely read."

Brian Longhurst, University of Salford


First comprehensive comparison of fan cultures across the whole spectrum of popular culture, from science-fiction to sport.

Erudite exploration of the social, cultural, and psychological premises and consequences of fan consumption.

Draws on a range of audience studies, social and cultural theory to highlight the self-reflective nature of fandom.

Key reading for second and third year undergraduates on a range of media studies courses.