Farmers for the Future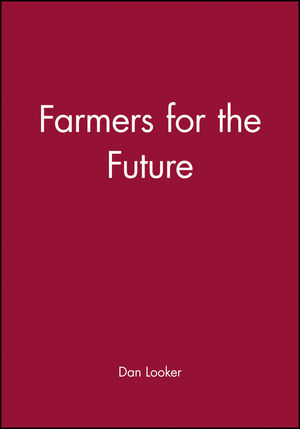 Farmers for the Future
ISBN: 978-0-813-82383-6
Jan 1991, Wiley-Blackwell
183 pages
Product not available for purchase
Description
Farmers for the Future is the first book to show with real-life examples that it's still possible for young people to start farming in rural America.
Acknowledgments.
Introduction.
Roots of Decline, Reasons for Renewal.
1 Boom and Bust: A Sobering Background for Today's Young Farmers.
2 The Treadmill of Technology: Beginners Have to Run Faster to Catch Up.
3 Rural Boardwalk: How Shared Monopoly Threatens Young Farmers.
4 A Stingy Uncle Sam: Of Billions Spent on Farming, Little Goes to Beginners.
5 Why Support Beginning Farmers? The Public and Small Towns Have a Stake.
What's There to Help Young Farmers.
6 Matchmaker, Matchmaker: New Links Between Older and Younger Farmers.
7 Federal Help: The Promise of Beginning Farmer Down Payment Loans.
8 State "Aggie Bond" Programs: Tax Breaks for Agricultural Development.
9 Banks: A Good One Can Keep You From Getting Too Much Debt.
10 The Farm Credit System: A Farmer-owned Lender Revives Help for Beginners.
11 Apprenticeships: Working for Experience More Than for Money.
Farmers Helping Themselves.
12 Recruiting: How One Visionary Farm Family Sought a Successor.
13 Sharing Opportunity: How One Farmer Helps Many.
14 Working into Ownership: A Partnership Passes Down a Dairy Farm.
15 Land Seekers: How One Couple's Persistence Paid Off.
16 Buy/Sell Agreements: Ways to Transfer Farm Ownership.
17 Technique, not Technology: Skill and Intelligence Can Compete with Money.
18 A Paradox for Family Farms: Cooperate to Stay Independent.
Conclusion: Lessons from Resourceful Pioneers.
Appendix: Finding More Help and Ideas.