Fatal Attraction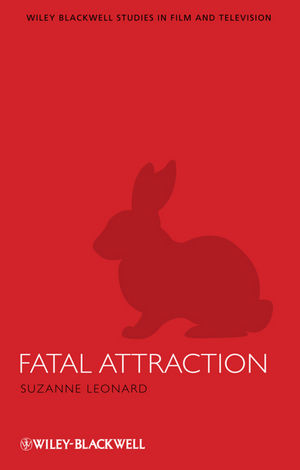 Fatal Attraction
ISBN: 978-1-405-17376-6 May 2009 Wiley-Blackwell 152 Pages
Description
Since its famed introduction of the "boiled bunny," Fatal Attraction (1987) established itself as one of American cinema's most controversial films. This insightful new book surveys the film's formal features and its ideological impact, paying special attention to the film's signature mix of sexuality, fear, and family values.
Features detailed breakdowns of the formal techniques the film employs to create suspense, such as turning ordinary household objects into agents of terror
Considers the film's mixed-genre status as a thriller, melodrama, horror picture, and film noir
Offers an explanation and analysis of the cultural storm ignited by the film, especially due to its treatment of single career women
Investigates the film's handling of extramarital sexuality, pregnancy, birth control, and AIDS
Discusses the film's lasting role in shaping American gender politics
Table of contents
List of Illustrations.
Acknowledgments.
Introduction.
1. "I'm Not Going to be Ignored, Dan": Narrative Cues for Suspense and Intimidation.
2. American Genres in Fatal Attraction.
3. Career Women of the 1980s: Feminism and the Reception History of Fatal Attraction.
4. Erotic Sexuality, AIDS, and the Case for Staying Faithful.
5. Female Identities and Postfeminist Paradigms.
Notes.
Works Cited.
Index.
Reviews
?The book is well written and well organized. It makes some compelling points.? (PsycCRITIQUES, 2009)
Features
Detailed breakdowns of the formal techniques the film employs to create suspense, such as turning ordinary household objects into agents of terror
Consideration of the film's mixed-genre status as a thriller, melodrama, horror picture, and film noir
Explanation and analysis of the cultural storm ignited by the film, especially thanks to its treatment of single career women
Investigations into the film's handling of extramarital sexuality, pregnancy, birth control, and AIDS
Discussion of the film's lasting role in shaping American gender politics