Feminism, Theory and the Politics of Difference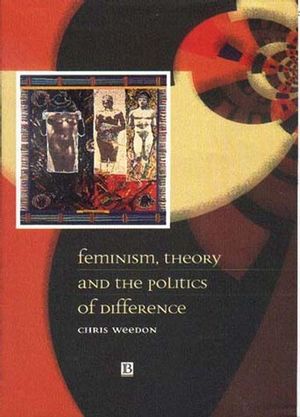 Feminism, Theory and the Politics of Difference
ISBN: 978-0-631-19823-9
Mar 1999, Wiley-Blackwell
232 pages
Description
Feminism, Theory and the Politics of Difference looks at the question of difference across the full spectrum of feminist theory from liberal, radical, lesbian and socialist theories to Black and post-colonial feminisms.
List of Illustrations.
Preface.
Acknowledgements.
1. The Question of Difference.
2. Challenging Patriarchy, Decentring Heterosexuality: Radical and Revolutionary Feminisms.
3. Lesbian Difference, Feminism and Queer Theory.
4. Psychoanalysis and Difference.
5. The Production and Subversion of Gender: Postmodern Approaches.
6. Class.
7. Race, Racism and the Problem of Whiteness.
8. Beyond Eurocentrism: Feminism and the Politics of Difference in a Global Frame.
Notes.
Bibliography.
Index.
"This is a book I would recommend to anyone wanting to understand recent developments in feminist theory. It offers excellent lucid accounts of theoretical debates, locates these effectively within a political context and offers a constructively critical, rather then hostile or celebratory, engagement with a politics of difference."
New Formations
"This is an extremely useful book for Women's Studies and Gender courses at whatever level". MLR
* Provides lucid exegesis of women centered and postmodern approaches to questions of difference.
* Gives a balanced treatment of historical theoretical positions.
* A key text for Women's Studies.