Fiber-Optic Systems for Telecommunications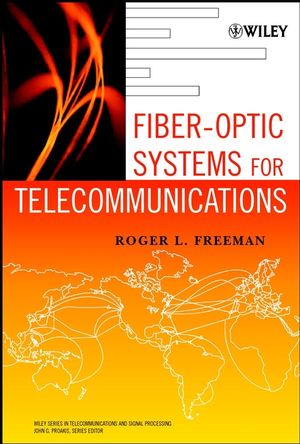 Fiber-Optic Systems for Telecommunications
ISBN: 978-0-471-41477-3
Aug 2002
416 pages
Description
Concentrates on practical applications rather than theory.
The author is an established name in the field.
Offers a tutorial and practical approach for practitioners and students alike.
Preface.

Acknowledgments.

Introduction to Fiber-Optic Transmission.

Fiber-Optic Cable.

Connectors, Splices, and Other Passive Devices.

Light Sources.

Light Detectors.

Impairments to Light Transmission.

Regenerators and Fiber-Optic Amplifiers.

Wave-Division Multiplexing.

Synchronous Optical Network (SONET) and Synchronous Digital Hierarchy (SDH).

Link Engineering of Lightwave Systems.

Outside Plant Considerations.

System Availability and Survivability.

Powering Options to Improve Availability.

Hybrid Fiber-Coax (HFC) Systems.

On-Premises Wiring of Buildings--Fiber Optics.

Tools for Trouble Shooting Fiber-Optic Systems.

Optical Networking.

Appendix: Acronyms and Abbreviations.

Index.
"...comprehensively written and illustrated..." (Measurement & Control, May 2003)