Fictions of Business: Insights on Management from Great Literature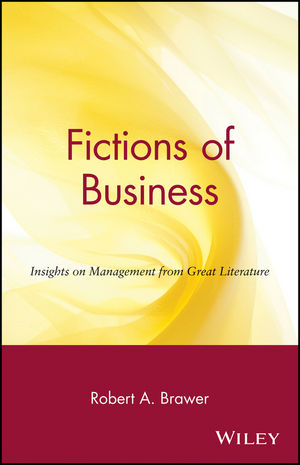 Fictions of Business: Insights on Management from Great Literature
ISBN: 978-0-471-37168-7
Feb 2000
248 pages
Description
"If Willy Loman had had a better boss, his career might not have ended as badly. book examines the human problems encountered in business in works as diverse as The Canterbury Tales by Geoffrey Chaucer and Glengarry Glen Ross by David Mamet."
-Wall Street Journal

"Reading Brawer's book is like taking a stimulating crash course in literature and management."
- USA Today

" wide-ranging interpretations make for stimulating and enjoyable reading."
-Harvard Business Review

"Brawer...weaves fascinating patterns of interpretation and illumination..."
-Boston Book Review

"Once in a blue moon, a CEO book comes forth that is written in sparkling fashion, goes far beyond the normal CEO thought patterns, and yet tells what it's like to be a CEO. One of these rare books is Fictions of Business....Read the book. You'll be glad you did."
-Chief Executive

"For those who prefer to take inspiration from the classics, Fictions of Business...will fit the bill."
-Publishers Weekly
Selling as Theater: The Art of Dazzling the Customer.

Selling on a Grand Scale: Playing to an Image-Conscious Society.

Maintaining Individuality in Corporate Life.

Overcoming Corporate Gospel and the Will to Believe.

Survival of the Fittest in a Darwinian Business World.

Office Politics, Stress Management, and Chaos.

Conclusion: The More Things Change...

Notes.

A Working Man and Woman's Guide to Further Reading.

Acknowledgments.

Index.