Figurative Language, Volume XXV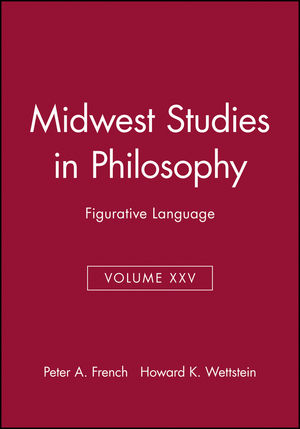 Figurative Language, Volume XXV
ISBN: 978-0-631-23217-9
Nov 2001, Wiley-Blackwell
286 pages
Description
Analytic philosophy was born from philosophic reflection on logic and mathematics. It has been at its strongest in these and related domains of reflection, domains that are friendly to definition and analytic clarity. From time to time, analytic philosophers, some very distinguished, have produced fine work on literature and the arts. But these areas remain underexplored in the analytic tradition. This volume is focused upon language that does not fit within the usual analytic paradigms. It's highlights include two pieces of original poetry on philosophic subjects (by philosophers who are also published poets), and philosophic reflection on poetry, literature more generally, metaphor, and related subjects.
Poetry:
.
1. Moore's Paradox: John Koethe.
2. The Freestone Wall and the Walled Garden: Emily Grosholz.
Papers:.
1. Thought and Poetry: John Koethe.
2. What are Fictions For? Bernard Harrison.
3. Hermeneutic Fictionalism: Jason Stanley.
4. Go Figure: A Path Through Fictionalism: Stephen Yablo.
5. Seeking a Centaur, Adoring Adonis: Intensional Transitives and Empty Terms: Mark Richard.
6. Meaning and Uselessness: How to Think about Derogatory Words: Jennifer Hornsby.
7. Davidson on Metaphor: Marga Reimer.
8. Metaphor and What is Said: Anne Bezuidenhout.
9. Knowledge by Metaphor: Josef Stern.
10. An Expedition Abroad: Metaphor, Thought and Reporting: Emma Borg.
11. Speaking Loosely: Sentence Nonliterality: Kent Bach.
12. Literal/nonLiteral: Francois Recanati.