Financial Management and Real Options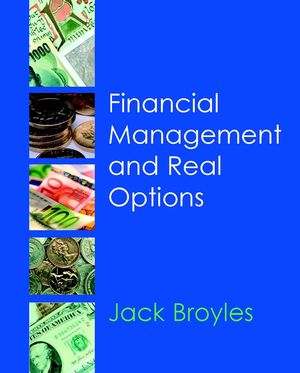 Financial Management and Real Options
ISBN: 978-0-470-85799-1
Jul 2003
456 pages
Description
Financial Management and Real Options provides comprehensive and up-to-date coverage of financial management.  Jack Broyles' writing style makes concepts more easily understood and chapters significantly shorter than in comparable financial management textbooks.  Accordingly, this book is particularly suitable for students on MBA programmes and for executives. 
Preface.
PART 1: INTRODUCTION TO FINANCIAL MANAGEMENT.
Financial Management and Corporate Governance.
Fundamental Methods of Financial Analysis.
An Introduction to Corporate Debt and Equity.
Shareholder Value in Efficient Markets.
PART 2: VALUATION OF INVESTMENT AND REAL OPTIONS.
An Introduction to the Appraisal of Capital Projects.
Pitfalls in Project Appraisal.
Further Project Appraisal Methods.
Appraising Projects with Real Options.
Valuing Interrelated Real Options.
Valuation of Companies with Real Options.
Mergers and Acquisitions.
PART 3: FINANCIAL STRUCTURE.
Portfolio Theory and Asset Pricing.
Calculating the Cost of Capital.
Long-term Financing.
Dividend Policy.
Capital Structure.
Lease Finance.
PART 4: SOLVENCY MANAGEMENT.
Financial Planning and Solvency.
Managing Debtor Risk.
Managing Inventory Risk.
Managing Interest and Exchange Rate Risks.
PART 5: INTERNATIONAL INVESTMENT.
Appraising International Capital Projects.
Present Value Tables.
Probability Table.
Index.
Covers all main financial management topics in a concise and accessible manner.

Demonstrates clearly why correct capital investment decisions require the valuation of relevant real options and provides a pragmatic approach to real options valuation.

Written in a non-mathematical style appealing to MBA students and executives.

Includes 185 exercises helping students understand key concepts.