Financial Reckoning Day Fallout: Surviving Today's Global Depression, 2nd Edition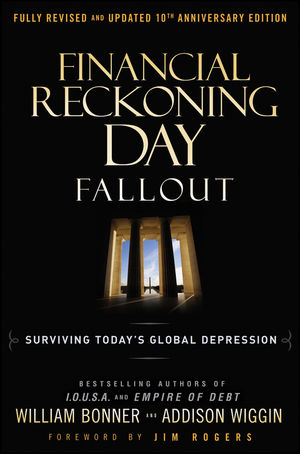 Financial Reckoning Day Fallout: Surviving Today's Global Depression, 2nd Edition
ISBN: 978-0-470-56434-9
Aug 2009
464 pages
Description
How to harness inspiration for successful, long-term innovation
Why does real innovation elude so many companies, including the biggest corporations with top resources? The problem, in all cases, is that they are lacking inspiration. In Look At More, Andy Stefanovich outlines inspiration as a discipline and a systematic approach for innovation that when applied consistently, brings long-term, sustainable results. It is about learning to think differently and getting others to do the same. By focusing on the front end of the Inspiration?Creativity?Innovation continuum, Look at More brings a fresh perspective to a popular conversation that is experiencing fatigue. Inspiration is the most effective way of unleashing innovation and this book shows you how.
Introduces Play's LAMSTAIH process, which stands for Look At More Stuff; Think About It Harder, a systematic approach for harnessing inspiration
Outlines the five key drivers for finding new ideas that lead to innovation--Mood, Mindset, Mechanisms, Measurement, Momentum
Filled with strategies, tactics, insights, and cases that show how to instill inspiration at all levels
CEOs, managers and entrepreneurs alike will find Look At More an invaluable tool for navigating the ever-hungry innovation mandate and turning inspiration into a strategic competitive advantage.
Foreword.
Preface to the 2009 Edition: Confessions of a Newsletter Man.
Acknowledgments.
INTRODUCTION.
CHAPTER 1: The Gildered Age.
CHAPTER 2: Progress, Perfectibility, and the End of History.
CHAPTER 3: John Law and the Origins of a Bad Idea.
CHAPTER 4: The Era of Crowds.
CHAPTER 5: Turning Japanese.
CHAPTER 6: The Fabulous Destiny of Alan Greenspan.
CHAPTER 7: Reckoning Day: The Deleveraging of America.
CHAPTER 8: The Hard Math of Demography.
CHAPTER 9: Moral Hazards.
Notes.
Bibliography.
Index.